Angelo Kelly & Family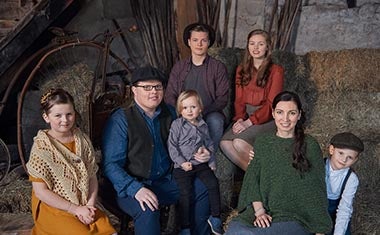 Vergangene Events
Das Konzert wurde abgesagt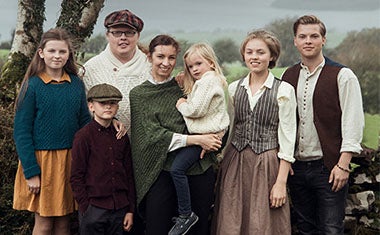 Sunday | 12.12.2021
Irish Christmas Tour 2021
Info
Angelo Kelly is a German singer and composer who became known as the youngest member of the Kelly Family. From childhood he sings with his famous family and tours Europe and the USA - initially on the streets, but the big stages are not long in coming. The cult band writes a European success story with over 20 million records sold.

Angelo's first own song is released at the age of seven. At the age of 13 he composed "I Can't Help Myself" (1996), the first number 1 hit of the Kelly Family. In 2006 he started his solo career with the record "I'm Ready". Live, studio and cover albums follow. Mixtape I" (2014) and "Mixtape II" (2015) consist without exception of songs by other artists that Kelly plays on his Mixtape tour in 2014. Angelo Kelly is no stranger to the world of television. He appears on SternTV and Goodbye Deutschland and is also accompanied by the camera on a trip to Europe.
Since 2015 the singer has been supported on his albums by his wife Kira and their children. Angelo meets Kira at the early age of ten, writes several songs about her and finally marries her in 2005. In the meantime the couple has five children, the youngest son is born in 2015. Together they record the albums "Irish Christmas" (2015) and "Irish Heart" (2018) as "Angelo Kelly & Family" and go on tour. Angelo continues the family tradition of the Kelly Family with his own offspring.
Links